Chris Brookmyre: Top Five Scots Whose Dark Secrets Will Inspire Future Crime Novels
Chris Brookmyre believes he has sussed the five Scots whose dark secrets will shape the future crime bestsellers.
---
Lorraine Kelly
Nobody is telling me that woman doesn't have a head in her fridge and a blood- spattered altar where she makes horrific sacrifices to a grotesque effigy of Paul Sturrock.
Nicola Sturgeon
Only bloodlines riven with true evil emerge from Dreghorn. She pursued a path to high office to ensure she  had the power to suppress the truth about Ayrshire's hellmouth.
Ian Rankin
All that vinyl he buys is actually for melting down and coating his victims, House of Wax style.
Val McDermid
Workmen have to sign an NDA before they're allowed into her basement. It's a redundant measure as none of them ever recovers the power of speech.
Judith Ralston
The Scottish weather is HER FAULT. She has the power to control it but prefers to watch us suffer.
---
Chris will be at Bloody Scotland 2016 at the following events:
Mark Billingham and Chris Brookmyre, Friday 9th September, 8:30pm
Crime Writers Football Match: Scotland v England, Saturday 10th September, 2pm
Chris Brookmyre and Stuart Neville, Saturday 10th September, 5:30pm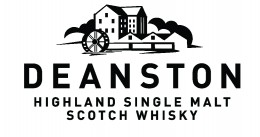 A stellar shortlist has been announced for the Deanston Scottish Crime Book of the Year.
Some of the biggest names in Scottish crime writing have been joined by a rising star of the genre to compete for the prestigious prize. The winner will be announced at a gala dinner during the festival on Saturday 14th September, and presented with a trophy and a cheque for £1000.
The 2013 shortlisted titles are:
Ann Cleeves – Dead Water
Gordon Ferris – Pilgrim Soul
Malcolm MacKay – How a Gunman Says Goodbye
Denise Mina – The Red Road
Val McDermid – The Vanishing Point
Ian Rankin – Standing in Another Man's Grave
This exceptional list demonstrates the wealth and diversity of contemporary Scottish crime writing, featuring writers at the top of the game not just in Scotland but across the globe. However, new talent is equally vital and the list celebrates this with emerging writer, Malcolm MacKay.
Key themes of this year's shortlisted books include the author's use of the past. Titles such as Denise Mina's, The Red Road and Ian Rankin's, Standing in Another Man's Grave explore how past events have a resonance to the present day.
There is also a great diversity of locations within the final six. Whilst cities are the heartland of much crime writing, Ann Cleeves' Dead Water is set in the Shetland isles, Gordon Ferris' Pilgrim Soul travels from Glasgow to Germany, and much of The Vanishing Point by Val McDermid is set in the United States.
The award provides Scottish crime writing with recognition and aims to raise the profile and prestige of the genre as a whole. Scottish roots are a must for competition applications: authors must either be born in Scotland, live there or set their books there. Crime fiction, non-fiction and anthologies of short crime stories are all eligible. Charles Cumming claimed the award in 2012 with A Foreign Country.
Entries were whittled down with the expert help of staff from Waterstones, then handed over to our judging panel: former Scotsman editor Magnus Linklater, Shari Low of the Daily Record and Baillie Liz Cameron of Glasgow City Council.
Deanston Distillery's support of Bloody Scotland fits well with its history and bloody past, including connections to the infamous murderers Burke and Hare. Originally established as a cotton mill in the 18th century, Deanston was transformed into a whisky distillery in 1966 and now produces award-winning hand-made Highland single malt.
Visit our award page at www.bloodyscotland.com/deanston for more information on the shortlisted titles.
Dine with the with the award winner
Join us from 7:30pm in the Golden Lion Hotel in Stirling as we announce the winner of the Deanston Scottish Crime Book of the Year award 2013.
The winner of this year's award will be announced shortly before a fantastic three-course meal where you can eat, drink and be merry while meeting a selection of your favourite crime writers who will be hosting each table and mingling with guests.
Tickets are now on sale priced at £39.50 per person, with the ticket price including a three-course meal.
Click here for further details and to book.
We've been very busy here at Bloody Scotland putting together a 'killer' programme for 2013.
The big weekend will feature debates and discussions from the very best of Scottish and International crime writers and will take place in the city of Stirling from Friday 13 to Sunday 15 September.
If you were lucky enough to be at our inaugural Festival you would have enjoyed an event from one of the fifty top-selling authors who appeared at Bloody Scotland 2012, including appearances from Ian Rankin, Val McDermid, Christopher Brookmyre and William McIlvanney.
To quote Festival organiser Dom Hastings: "Bloody Scotland really made its mark in the literary calendar last year with thousands of crime writing fans attending over the course of the weekend. To have such a positive reaction in its first year is really indicative of Scotland's love of this popular genre – and indeed how well respected our country's crime writers are."
If you didn't make it to Bloody Scotland last year then don't fret…because this year's Festival is going to be even bigger and better!  Featuring even more best-selling authors, new talent, bespoke workshops and seminars, there will be something to grab the attention of every crime-fiction fan.
We are delighted to reveal that the full Festival programme will be released on Wednesday 5 June with tickets for the events going on sale the very same day.
Keep your eyes on the website and sign up to our mailing list to stay in-the-loop with all the Bloody Scotland latest!
You can also follow us on Twitter and like us on Facebook
Let the Countdown Begin!
That's 'real' literature for you. The kind that wins – or at least is permitted to sit on the shortlist of – the Man Booker award.
You could be forgiven for thinking the Edinburgh International Book Festival had taken over Bloody Scotland, when its director Nick Barley hosted The BIG Debate: Would you kill to win the Man Bloody Booker?
They said a lot of things in that debate, but never really got round to discussing actually killing for the award. That's either because they are such lovely people, those crime writers, or because the prize isn't worth it.
Willy Maley and Stuart Kelly were there to speak up for the purity of the Man Booker, while Ian Rankin and Peter James had the task of putting forward the reasons why crime fiction should be allowed to win the Man Booker as well as the next literary novel.
We started out with a minority of three in the audience, supporting the current rules for no crime on the shortlist. Once Willy and Stuart had done their jobs, even Ian and Peter were beginning to wobble. A quick poll at the end gave us twenty supporters for no crime writers for the Man Booker, meaning the against side had done the better job and were declared winners.
But it's worth remembering that a good many crime novels have won the award already. It's just that no one labelled them as crime. It helps if the title contains the word snow. It's more literary, snow.
When Nick asked the panel who they think should win a crime based Man Booker they listed authors such as Ruth Rendell, John le Carré and Sophie Hannah. All good suggestions.
Post by Ann Giles