Support Us
Bloody Scotland, Scotland's international crime writing festival is an independent, not for profit charity, established in 2011 to present the very best of Scottish and international crime writing. We rely on a combination of sponsorship, grants, box office and donations to support our activity.
Our Patron Scheme launched by leading Scottish crime writing Alanna Knight, allows our supporters to donate to the festival and help us continue to support the work of Scottish crime writers.
Becoming a Partner in Crime is easy, simply email info@bloodyscotland.com for further information. If you simply wish to make a donation to Bloody Scotland please click here.
Founding Patron Alanna Knight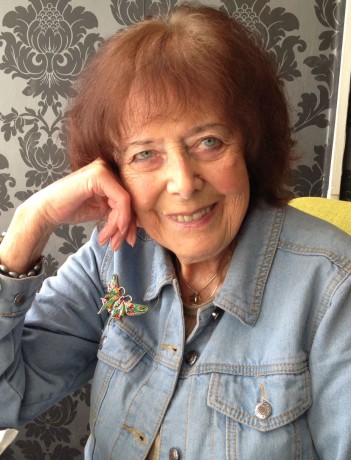 Alanna Knight is one of the most popular authors in UK libraries.  She is a leading crime writer who has three historical crime series, the Victorian detective Inspector Jeremy Faro, lady investigator Rose McQuinn, and time-traveller Tam Eildor. Her 70 published works also include romantic thrillers and historical novels.  Alanna is Hon President of Edinburgh Writers' Club, founder member and official of Scottish Association of Writers, and a member of Society of Authors and Crime Writers' Association. She appears regularly at Edinburgh International Book Festival and many other literary events. In 2014 Alanna was awarded an MBE for services to literature.
I am honoured to have been invited to be the Founding Patron in support of Bloody Scotland.  Having been in at the very beginning when the festival was proposed, I am so excited about its success and the way that it has confirmed Scotland's place at the very forefront of crime writing.

However the Festival needs more support to continue doing what it does so well.  Its income comes from a range of sources – ticket income, grants, sponsorship and other sources, but with ever-rising costs, it is not enough to allow us to undertake everything we would like to do:  to continue to present a fantastic line up of authors from home and abroad, and other unique events, as well as to support the development of crime writing and crime writers, both at the festival and year-round.

We need your help.  Please join me as a Patron and play your part in ensuring Bloody Scotland's continuing success.

Alanna Knight