Peter May events to celebrate the publication of Runaway
7th January, 2015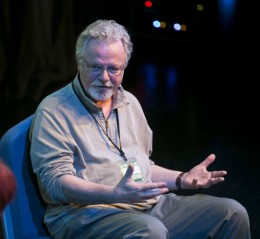 Winner of last year's Deanston Scottish Crime Book of the Year award Peter May, returns with his new book 'Runaway'.
Inspired by Peter's own experience, Runway tells the story of five teenage friends who fled Glasgow for London to pursue their dream of musical stardom. Yet before year's end three returned, and returned damaged. In 2015, a brutal murder forces those three men, now in their sixties, to journey back to London and finally confront the dark truth they have run from for five decades.
Runaway is a crime novel covering fifty years of friendships solidified and severed, dreams shared and shattered and passions lit and extinguished; set against the backdrop of two unique and contrasting cities at two unique and contrasting periods of recent history. Runaway is published on Thursday 15th January.
Peter will be appearing at the following events:
Monday 19th January
7pm – Primavera Bistro, Newton Mearns
Talk event organised by Waterstones Newton Mearns
Further details: 0141 616 3933
Tuesday 20th January
7pm – The Ironworks, Inverness
Tickets £6/5 for Waterstones Cardholders, available from the venue or Waterstones
Talk event
Further details:01463 233 500
Wednesday  21st January
1pm – Waterstones Perth, St Johns Centre
Free and unticketed
In store signing
Further details: 01738 630013
6.30pm – Steps Theatre, Central Library, Dundee
Free but booking essential, tickets available from Central Library, Dundee or Waterstones
Talk Event
Further details: 01382 200322
Tuesday  27th January
6.30pm – Waterstones Piccadilly, London
Tickets £5/3 for Waterstones Cardholders, available instore or Piccadilly@waterstones.com
Talk Event
Further details: 02078512400