Lee Child – Top of His Game
2nd October, 2013
International best selling author Lee Child closed the festival with a sell–out show where he revealed a shocking secret to the audience. "I never wanted to be a writer," he confessed. "I still don't want to be a writer! I want to be an entertainer."
In fact, what he really wanted to be while growing up as a youngster in Birmingham was a member of the Beatles. Unfortunately for Lee, he would have been the one who couldn't sing and had absolutely no musical talent…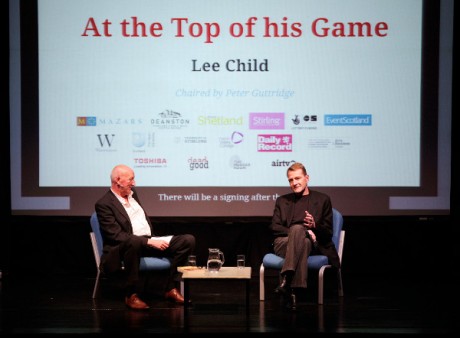 These days he is probably the literary equivalent of the Fab Four. Published in almost 100 countries, he has sold 70 million copies worldwide. Apparently, every two seconds, someone buys a Jack Reacher book.
Lee told the audience that he would read books but never really thought too much about the actual writing involved. It was only after he lost his job as a presentation director at Granada Television in 1995 at the age of 40 that he turned to writing himself – and Reacher was born.
He wrote his first book, Killing Floor, in five months, at which point he had enough money in the bank to make one more mortgage payment. The novel went through several drafts but Lee claims he never changes the opening. If you've never read the opening paragraph of Killing Floor, do it. It's not included as an example in author Alex Gray's writing workshops on how to begin a novel for nothing!
The first print run of the book in the United States was 18,000. "Quite small," according to Lee, who reckoned these days that's the amount of books that are probably shoplifted…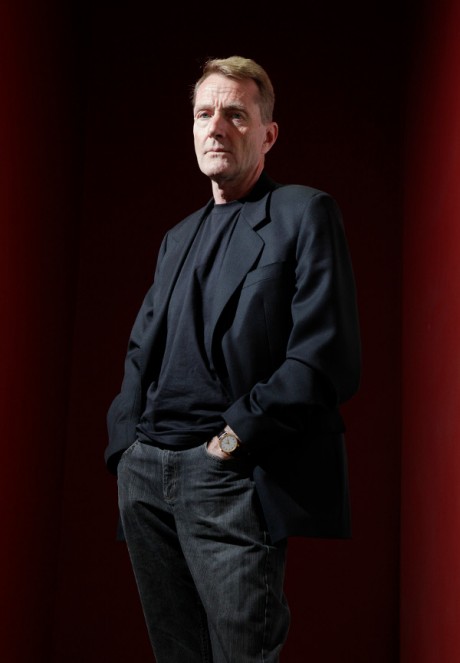 His main character is Jack Reacher, a former Military Police Officer, who is a drifter of no fixed abode and who wanders throughout the United States. The minimalism of Reacher was a practical choice, said Lee of the man who never does laundry and instead buys cheap clothes that he then throws away.
He's also a rather large man is Reacher. Weighing in at 250lbs, our hero is 6'5" tall and has a 50" chest.
Which brings us to the question asked by one brave member of the audience. The one you're not supposed to ask Lee Child. You know, the one about Tom Cruise being, well, a bit small to take on the role in the 2012 movie, Jack Reacher.
Thankfully, Lee took the comment from the floor in his stride. Phew! He reckoned most Hollywood A–listers aren't as tall in real life as they appear to be on screen anyway. "The question is, who could play him? All actors are small." At 6'5" himself, he would say that, I suppose.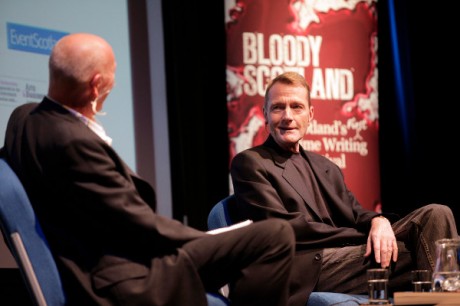 Lee was in Stirling as part of a tour to promote the 18th book in the series, Never Go Back, which sees Reacher ignore his own advice when he returns to his old military unit because he likes the sound of the new commander's voice on the telephone. When he gets there, Major Susan Turner is missing and all hell soon breaks loose.
Lee said the female character was initially set to have a much "sexier" name but ended up being named after the wife of a charity auction winner. The successful bidder then requested that the character which was given his spouse's name be one of Reacher's conquests!
Well, they don't say "men want to be him, women want to be with him" for nothing.
Post by Lisa Gray